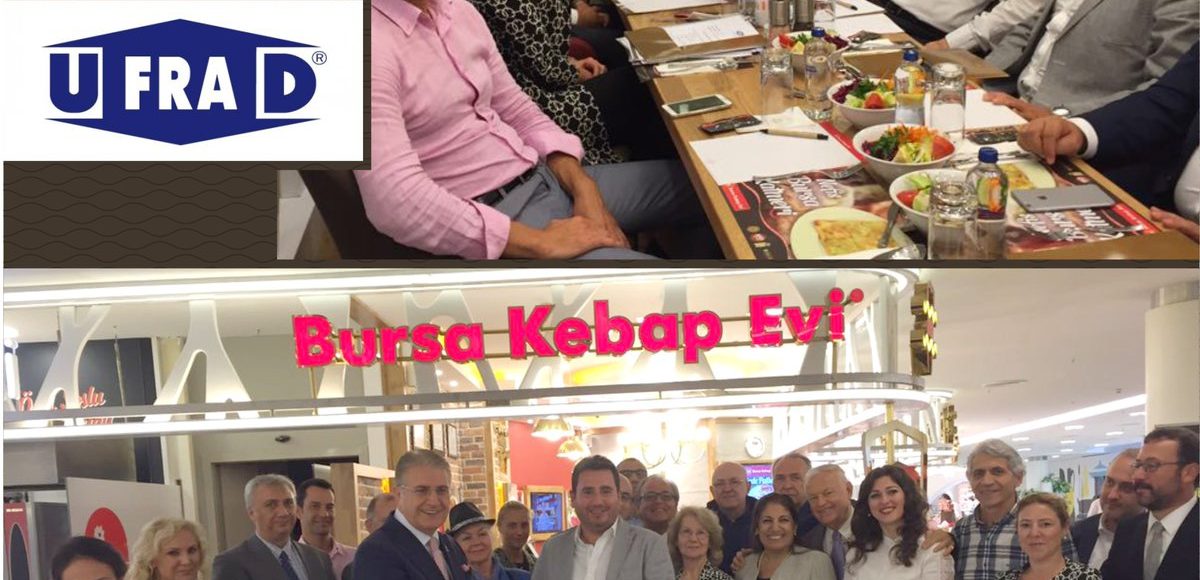 UFRAD's September Board meeting is hosted by the Chairman of the Board of Bursa Kebap Evi, Cem Helvaci.
Be My Dealer Exhibition, scheduled to take place between October 13-16, 2016, was among the topics discussed during the meeting. " Be My Dealer Exhibiton breaks its own record every year. 29,326 visitors attended the exhibition in 2015. Total of 365 brands, of which 330 local and 35 foreign brands, participated at the exhibition and many franchising deals were signed between the entrepreneurs from home and abroad. Investors from the Middle East, Balkans, USA, European Union and Turkish republics also attended the fair. The exhibition catches the eyes of the many with its increasing visitors, participants and its increasing square meter area." said Aycan Helvacıoglu, director of Medyafors.
UFRAD president Dr. Aydın emphasized the importance of active participation of our members and directing the right investors to the exhibition. Dr. Aydın presented UFRAD's plaque to Cem Helavacı for his kind hospitality at the end of the meeting.