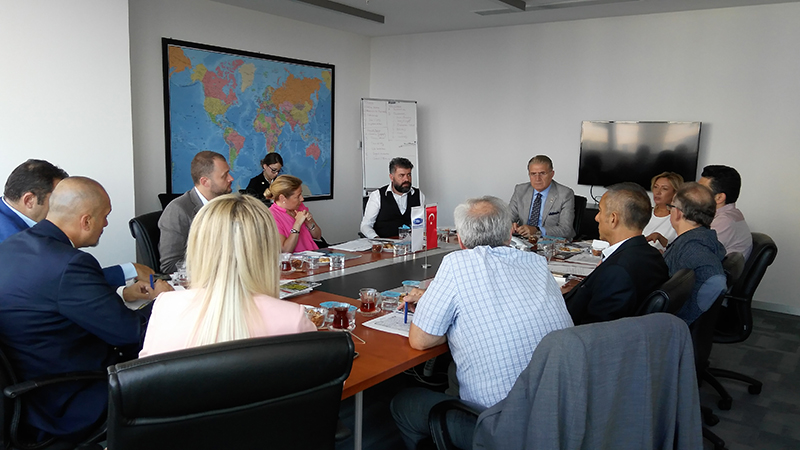 UFRAD EXECUTIVE MEETİNG IS HOSTED BY DEIK
UFRAD executive meeting is hosted by The Foreign Economic Relations Board (DEIK).
The one and only exhibition in the franchise field "Be My Dealer?"will be organized for the 15th time in cooperation with UFRAD in The CNR Exhibiton Center. The topics of the assembly were Europe Franchise Federation, Asia Pacific Federation and World Franchise Council that will both contemporary take place with the exhibition.Hosted by the UFRAD Franchising Association, franchise officials and economy ministers from approximately 45 countries from America to China, from South Africa to the UK, will meet in Istanbul.
The "Be My Dealer?" exhibition will be hold between 12-15 October and has the advantage of being the best exhibition in Europe and Asia in the field of franchise. Doç.Dr. Mustafa Aydin, president of UFRAD, emphasized the importance of ensure participation with all our members and the importance of directing the right investors to the exhibition.