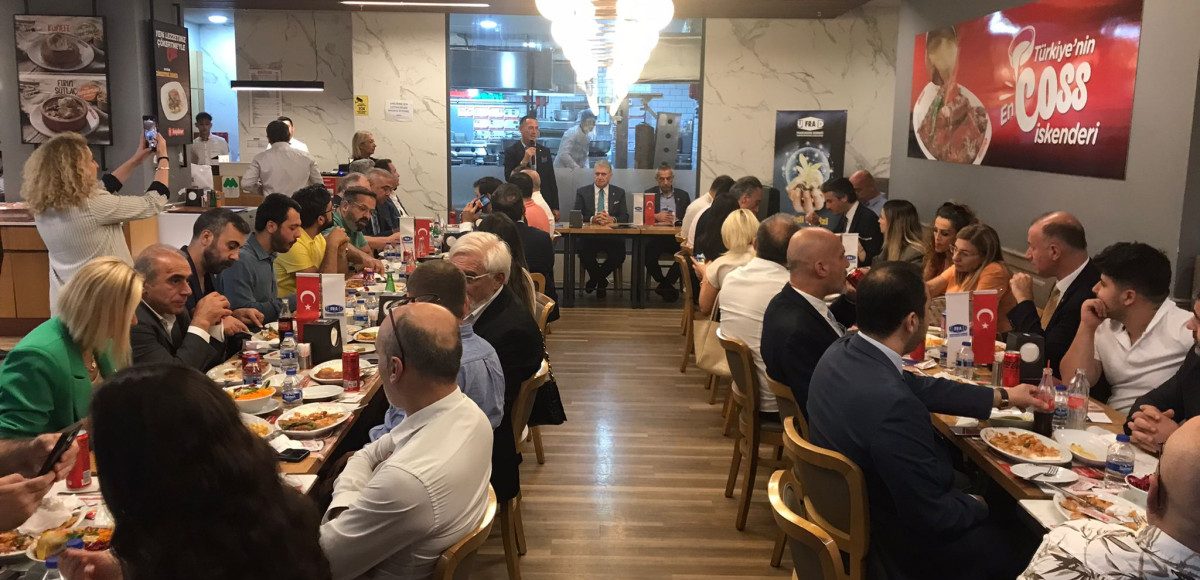 UFRAD MEMBERS CAME TOGETHER HOSTED BY BAYDÖNER
UFRAD Franchising Association Board of Directors and Round Table meeting were hosted by Mr. Yavuz Dönmez, Board Member and Mr. Bülent Polat, Chairman of Baydöner, at Baydöner Forum Istanbul Shopping Mall on Wednesday, September 13th. Many members of our association participated in the Round Table meeting where current developments in the sector were evaluated.
Members made speeches about company success stories and franchise systems. In the meeting where brand collaborations, problems and solution suggestions were discussed, all sector stakeholders were provided with a network opportunity to exchange information and experience on franchise concepts and systems.
The Round Table meeting held by dinner, ended with the presentation of a plaque by Assoc. Prof. Mustafa Aydın, Chairman of the General Assembly, to Mr. Yavuz Dönmez on the occasion of hosting the meeting.