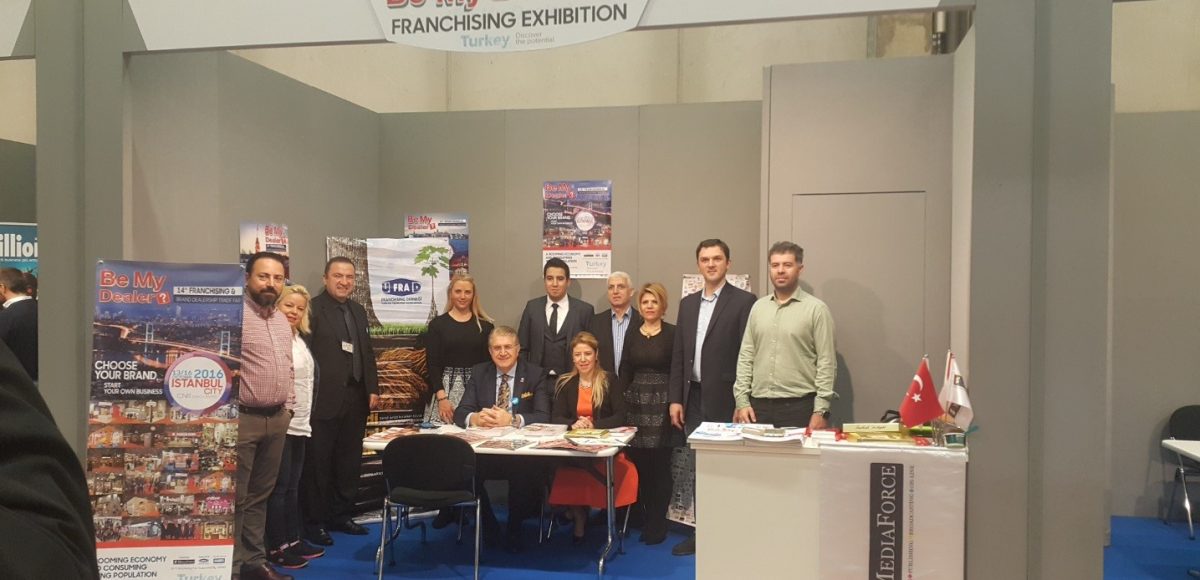 UFRAD MEMBERS ATTEND FRANCHISING&RETAIL EXPO
The first edition of Franchising & Retail Expo Fair took place in Bologna on April 28-30, 2016. UFRAD members attended the exhibition and had a chance to get information from the participating brands.
A delegation of 17 people including UFRAD Franchising Association President Assoc.prof.dr. Mustafa Aydin, Board Members of UFRAD and some of the member brands attended the exhibition.Meetings among foreign brands and investors, members of the Italian Franchise Association and state institutes were held during the exhibition. European Franchise brands and Italian brands were introduced during the exhibition.Over 160 brands and prospective entrepreneurs and franchisees participated at the F&re Expo 2016. World Franchise Council's annual meeting took place concurrently with the fair and 40 international delegations attended the meeting.Bayim Olur musun? Franchise Fair was introduced and European brands were invited to Istanbul at the exhibition booth.