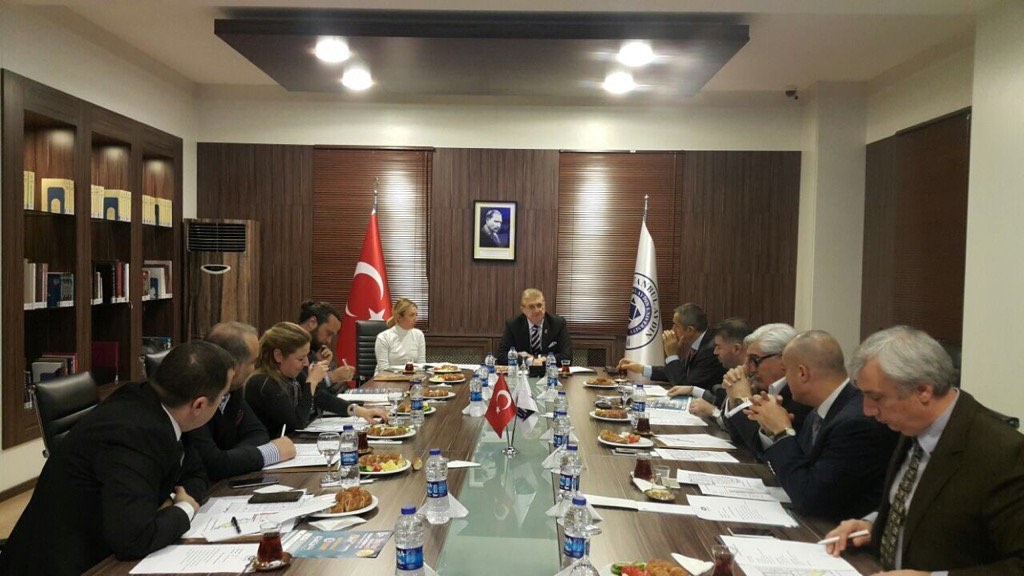 UFRAD BOARD FEBRUARY MEETING
UFRAD's Board of Directors Meeting was held on February 15, 2017.
Board Meeting was attended by UFRAD's President Dr. Mustafa AYDIN, CEO of ERA Turkey Can EKŞİOĞLU, F&M Founder Osman BİLGE, Mr. Kumpir Alpay ERÜS, General Manager of Medya Fors Exhibitions Aycan HELVACIOĞLU and many names from the board.
Asia Pacific Franchise Confederation, European Franchise Federation and World Franchise Council meetings, which will be hosted by UFRAD during UFRAD Franchising Exhibition scheduled to take place between October 12 – 15, 2017 was the main topic of the meeting.